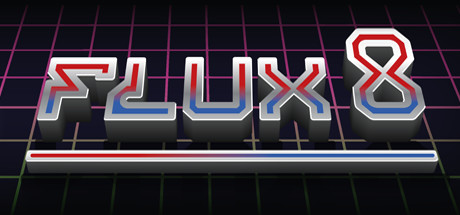 Flux8, a game developed by the University of Huddersfield internal game studio, Canalside Studios, was part of the Yogscast Jingle Jam 2018, which ran from December 1st 2018 to December 31st. Canalside Studios employ 8 placement students from across the Computer Games Design and Computer Science with Games Programming courses each year to develop real shipped titles. The whole team was very excited to be a part of this huge endeavour for charity.
The Humble Bundle special, including 78 items, sold 88,139 times to raise a total of $3,307,929.36.
All proceeds went towards benefiting multiple charities, including Call of Duty Endowment, Cancer Research UK, International Lesbian, Gay, Bisexual, Trans and Intersex Association, Mental Health Foundation, Save the Children, Special Effect, Wallace & Gromit's Grand Appeal, and Whale and Dolphin Conservation, as well as an option to choose any charity of the buyers choice from a list of hundreds of thousands of charities.
The game is described as "a sentient magnet, enslaved in a factory, you have two options: work or be terminated! However, not all magnets are born to work. Some dream of freedom and choose to rebel. There's a whole wide world waiting just outside those factory doors… you must remain positive!"
If you missed the Jingle Jam, you can buy Flux8 on steam right now for £4.99